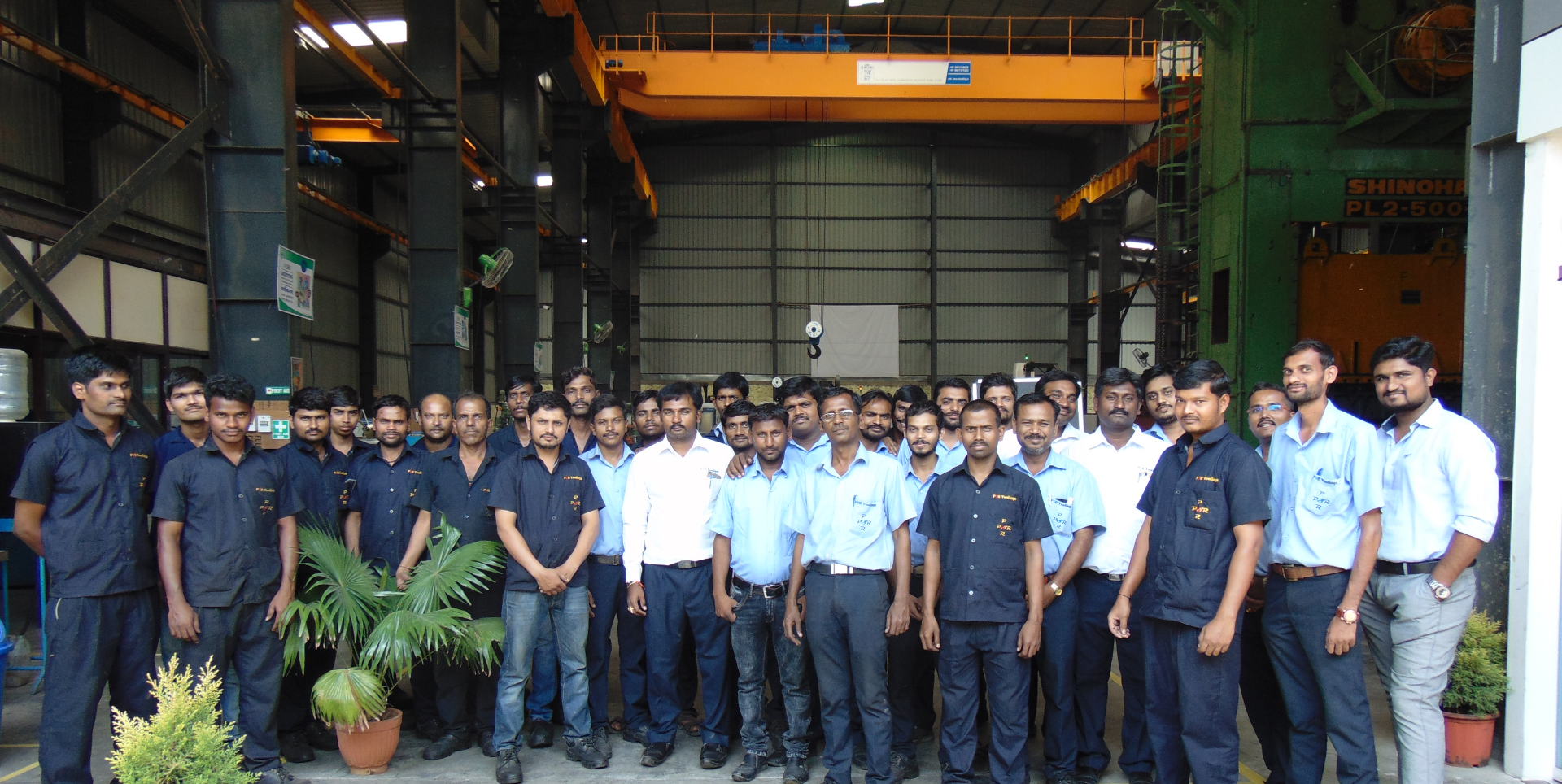 PSR Toolings
Our experience has a great value in the market in making successful career.
About the Founders
We are into sheet metal Press tool manufacturing for automobile industry. Mr. Vishnu. P Is a Graduate in Tool Manufacturing , Having 13 years Experience. Mr. Rajesh. P Is a Graduate in Tool Design. He is expertise in sheet metal Dies Design With 13 years Experience.
It is our mission to Higher performance in the tooling, on behalf of our Customers, always to assist them to be the prime performer in the respective sectors, by continual improvement along with time & technology.
We strive to achieve "Commitment & Good Quality " in the Tooling. This we achieve by proper project management and design analysis.
It is our vision to become the premier tooling & engineering network in India providing high quality and reliable services for corporate around the world.
Now we are in class –B,C type.(size up to 0.5-4.0 Mtr). Die Mfg Annually can able to handle 250-300 tool's. We got a proficiency in manufacturing Advanced , high class and close tolerance Panel Checkers in Ciba and Aluminum as well as Steel patterns.
Quality is important to us. Our engineers are highly skilled with an eye for detail. Our knowledge and experience of process and control ensures that quality is of the highest importance from quotation/contract review through to packing and dispatch.
Our measuring equipment is subject to regular documented calibration checks traceable to national standards. We use the highest quality measuring equipment to ensure we maintain exacting standards from our inspection department.
All tooling and component manufacture is accompanied by a dedicated job card controlling and recording material purchase, goods inward inspection, processes required, first off inspection, in process inspection and final inspection.
CONTACT PERSON :- Mr. P.vishnu , Mr. P.Rajesh,
CONTACT NO. . :- +91 9823690360, 9527855800, 9823692947
PLOT AREA :- 16000 Sq Foot.